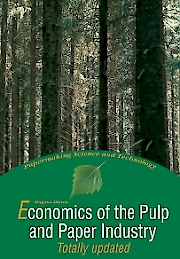 Volume 1 Economics of the Pulp and Paper Industry
Book editor: Magnus Diesen, M.Sc.(Tech.), Retired Executive Vice-President, Stora Enso Oyj
The aim of this volume is to provide a global perspective of the pulp and paper industry from a Nordic viewpoint, and to help the reader in:
- obtaining information on forest industry raw material resources, markets and energy, as well as the worldwide structure and various strategies of the industry,
- evaluating the economic consequences of decisions taken in a pulp or paper mill,
- analysing and comparing the profitability and competitiveness of the pulp and paper industry in different countries, and analysing alternative investments with different criteria and selecting the best alternative in a given situation.
View the detailed Table of Contents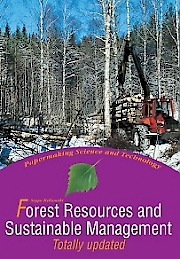 Volume 2 Forest Resources and Sustainable Management
Book editor: Seppo Kellomäki, Dr., Professor, University of Joensuu
The book outlines the principles and methods of sustainable forestry. It describes the functioning and structure of forest ecosystems and world forest resources. In brief, the textbook describes the main features of forests and forestry, including the production of timber and biomass and its delivery to the industry in the context of sustainability. The focus in this book is on forests and forestry in the boreal and temperate zones, particularly in the Nordic countries. The discussion includes, however, the global dimensions of forests and forestry to place local findings in a larger context whenever necessary.
View the detailed Table of Contents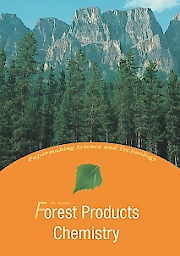 Volume 3 Forest Products Chemistry
Book editor: Per Stenius, Helsinki University of Technology
This book describes the basics of forest products chemistry with this whole chain in view. The book begins with an overview of the structure and chemical composition of wood, followed by a description of the basic chemical processes taking place during wood delignification.
View the detailed Table of Contents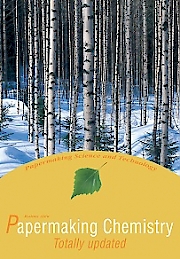 Volume 4 Papermaking Chemistry
Book editor: Raimo Alén, Dr.Tech., Professor, University of Jyväskylä,
In general, this new book is primarily intended as a basic introduction to papermaking chemistry aimed at the same category of readers as the first edition – not only for students and teachers but generally also for those working either in the laboratory as researchers or in production and planning. However, it is also obvious that in this revised edition less attention may be paid to certain topics, including, for example, the chemistry of aluminium in papermaking. For this reason, in these cases a complementary use of both books is recommended.
View the detailed Table of Contents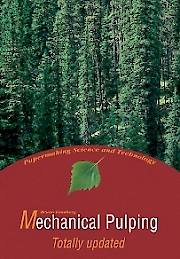 Volume 5 Mechanical Pulping
Book editor: Bruno Lönnberg, D.Sc. (Tech.), Professor emeritus, Åbo Akademi University
The purpose of a mechanical pulping process is to separate the fibres from the wood matrix, hopefully in a form suitable for a specific papermaking process. This is of course a demanding task, and for an outsider it might sound like magic that solid wood at all can be converted into useful fibres just by treating it mechanically. This book covers the basics and fundamentals of mechanical pulping including all the processes related to mechanical pulping.
View the detailed Table of Contents

 
Volume 6 Chemical Pulping Part 1, Fibre Chemistry and Technology
Book editor: Pedro Fardim, D.Sc. (Chem.), Professor, Åbo Akademi University
This book will tell you, step by step, why (research) and how (technology) things are done to obtain fibres from wood by chemical pulping. This book may be unique in combining science and technology in a way that allows both students and mill engineers to benefit from learning about modern fibre lines, while increasing their awareness of the challenges and opportunities involved in research and in the design and operation of new pulp mills anywhere in the world.
View the detailed Table of Contents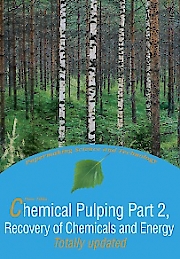 Volume 6 Chemical Pulping Part 2, Recovery of Chemicals and Energy
Book editor: Panu Tikka, Professor, SciTech Service Oy Ltd, Espoo, Finland
The book covers kraft pulp mill technology from fibre line spent liquor — black liquor — to the recovered active cooking chemical — white liquor — and energy in the form of steam and electricity. The modern "megaton"- scale technologies of evaporation, recovery and bark boilers, re-causticising, lime re-burning and tall oil by-products are described in detail and in a process technology textbook manner. Pulp mills' role as a producer of renewable forest-based energy is significant and growing and this trend is also captured in this book.
View the detailed Table of Contents
Volume 7 Recycled Fibre and Deinking
Book editors: Ulrich Höke, Dr.-Ing., Managing Director of Stora Enso Sachsen Mill and Samuel Schabel, Prof. Dr.-Ing., TU Darmstadt
This book covers all aspects of recovered paper, including statistics, legal aspects and technology. However, it does no cover all regions of the world, primarily because a large part of the input comes from Europe, where the collection and use of recovered paper are most advanced.
View the detailed Table of Contents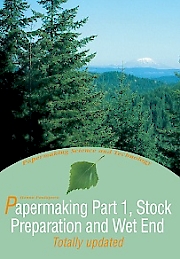 Volume 8 Papermaking Part 1, Stock Preparation and Wet End
Book editor: Hannu Paulapuro, D. Sc. (Tech.), Professor, Helsinki University of Technology
Though papermaking technology has not gone through any principal or drastic changes since the first edition, this new edition is timely because there have been many smaller — but still important developments in the technology covered by this book. Serving students' study purposes well and working as a handbook and reference for mill engineers, the book has basically the same structure as last time, supplemented with one new chapter discussing air forming methods.
View the detailed Table of Contents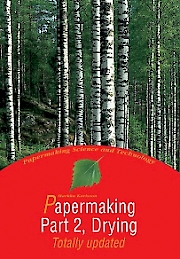 Volume 9 Papermaking Part 2, Drying
Book editor: Markku Karlsson, D.Sc. (Tech.), Senior Vice President, Technology, UPM
This book presents an overview of the design and operations of the drying section of a modern paper machine. The book covers drying of the paper web, runnability in the paper machine drying section, drying quality, drying automation and energy management in the drying section, as well as operations of important auxiliary systems, such as ventilation and heat recovery systems, steam and condensate systems and paper machine drives. In addition, new drying technologies have an important place in this book. This reflects the very significant research activity on new solutions to drying, which has already resulted in new drying technology such as impingement drying, and advanced drying modelling and simulations. These simulation methods enable better control of paper quality in the drying section.
View the detailed Table of Contents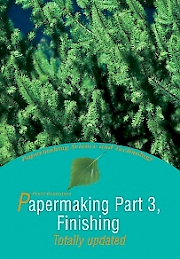 Volume 10 Papermaking Part 3, Finishing
Book editor: Rautiainen, Pentti, M.Sc. (Eng.), Senior Paper Technology Manager, Paper business line, Metso Paper, Inc.
This book is a fully updated edition of Volume 10, Paper making Part 3, "Finishing" in the Papermaking Science and Technology book series. Since the first edition of this book was published, there have been several major changes in the paper and paperboard industry and in paper finishing technology. This book covers the state of the art technologies in calendaring, reeling and winding, roll wrapping and handling and sheet finishing.
View the detailed Table of Contents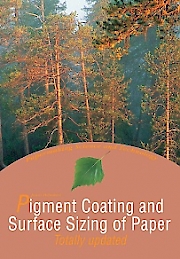 Volume 11 Pigment Coating and Surface Sizing of Paper
Book editor: Jouni Paltakari, D.Sc. (Tech.), Professor, Helsinki University of Technology
The first edition of the Pigment Coating and Surface Sizing text and handbook was published in 2000. Since then, several things have changed in coating technology and machinery development. In addition, coating materials have undergone considerable development and new solutions have been introduced. The first edition was rich in contents but also rich in pages and therefore rather thick and heavy. In producing this revised second edition the aim was to update the technical content and to present new insights, while keeping to a smaller number of pages. In addition, special attention was paid to the readability of the book. Like the first one, the second edition is intended to serve as a text and handbook for pigment coating and surface sizing technologies.
View the detailed Table of Contents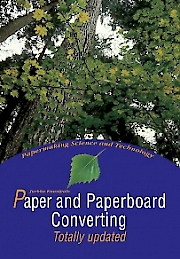 Volume 12 Paper and Paperboard Converting
Book editor: Jurkka Kuusipalo, Professor, Tampere University of Technology
This comprehensive textbook covers all aspects of paper and paperboard converting. Through its eleven detailed chapters, Paper and Paperboard Converting provides a thorough introduction to the flexible packaging and corrugated converting industries. This unique text is sure to be a valuable resource for everyone involved in paper and paperboard converting, including flexible packaging converters, corrugated converters, paper mill finishing department employees, and suppliers to the industry.
View the detailed Table of Contents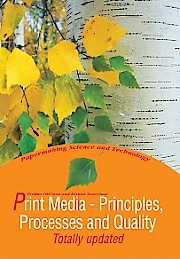 Volume 13 Print Media - Principles, Processes and Quality
Book editors: Pirkko Oittinen, Ph.D., Professor and Hannu Saarelma, Ph.D., Professor Helsinki University of Technology
This book is a fully revised and extended edition of the previous "Printing" book in the book series. Compared to "Printing", the scope has been widened to include chapters which have a media standpoint. The scope has also been deepened by including chapters which discuss the mechanisms of printing operations at the printing press level. Compared to the previous edition, the reproduction, pre-press or pre-media stages of print production have been excluded. This book has a dual purpose. On one hand, it deals with the technologies of printing and on the other with print media in the wider context of media. The defining characteristic is the focus on principles of as well of "humanware processes" in content creation and consumption as also "hardware" processes taking place in printing.
View the detailed Table of Contents
Volume 14 Process and Maintenance Management
Book editor: Kauko Leiviskä, D.Sc. (Tech.), Professor, University of Oulu
In this book, the focus is on process and maintenance management. The aim is to examine the status of and future views on systems, methods and technology that are becoming essential in guiding process operation and maintenance, together with control and maintenance design. In this book, the emphasis is on management-level systems and on process and maintenance optimisation. Special attention is given to intelligent systems that are gaining ground in these applications.
View the detailed Table of Contents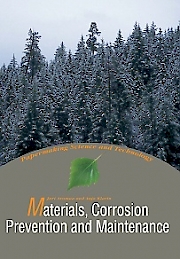 Volume 15 Materials, Corrosion Prevention and Maintenance
Book editors: Jari Aromaa, Helsinki University of Technology and Anja Klarin, ÅF-IPK AB
This book provides an overview of materials, environments, and their interaction. This interaction is corrosion. Methods of corrosion control, monitoring, maintenance, etc., provide a starting point for solving corrosion problems. This book is not a list of solutions to particular problems. Such a list would be impractical since the coverage would not be complete and current because materials and environments change constantly. The book also does not give detailed process descriptions. The reader should study relevant books in this series for such information. The examples given for corrosion forms, corrosive environments, and corrosion prevention are common in the pulp and paper industry.
View the detailed Table of Contents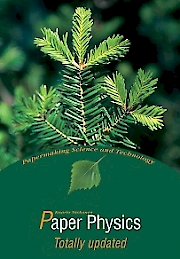 Volume 16 Paper Physics
Book editor: Niskanen Kaarlo, Ph.D., President, KCL
This textbook deals with the structure and fundamental physical properties of paper and board. As a decade has passed since the first edition was published, this second edition contains in many places significant updates of current understanding. In addition to new contents, the whole book has been restructured. The new chapters should form a more logical sequence where each chapter uses concepts and information presented in the preceding chapters.
View the detailed Table of Contents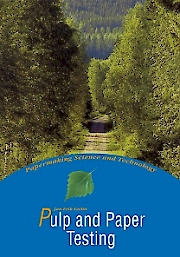 Volume 17 Pulp and Paper Testing
Book editors: Jan-Erik Levlin and Liva Söderhjelm
Testing and analytical procedures are needed to describe the properties of
- Single fibers
- The fiber collective in the form of fiber suspensions
- The fiber collective in the form of the final network – the paper.
Actually, a large number of more or less direct testing and analytical methods have already been developed. These are described in this book. Interactions between fibers, fillers, and other components are much more difficult to measure directly and to describe in numerical terms. Much research is being done in this area to further our understanding of the phenomena involved. In compiling this volume, some limitations were necessary. Thus the book deals only with laboratory tests.
View the detailed Table of Contents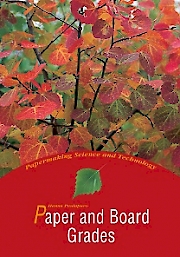 Volume 18 Paper and Board Grades
Book editor: Hannu Paulapuro, D. Sc. (Tech.), Professor, Helsinki University of Technology
There are hundreds of different types of papers and boards produced in the world and new types are continuously emerging. This book does not aim to examine them all, but covers the most important grades in the international markets. The classification is based on that used by the European forest industry companies, with the main division being: Printing and writing papers, paperboards, tissue and Speciality papers. Each group is divided into subgroups and main grades and the grades are examined in view of the end uses, raw material composition, and manufacturing technology. Air-laid papers are dealt with in a separate group. Data on the end-use properties are not normally presented, since they are changing continuously due to ever-increasing quality competition.
View the detailed Table of Contents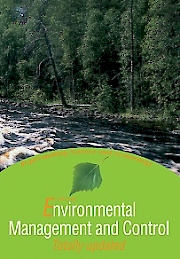 Volume 19 Environmental Management and Control
Book editor: Dahl Olli, Dr.Tech., Professor, Helsinki University of Technology
The book provides detailed information on environmental issues related to pulp and paper mills and their associated processes, and is intended to help increase understanding of the factors affecting environmental load, including liquid effluents, air emissions and solid wastes. It also covers the main regulatory controls and their associated drivers, with a particular focus on the European Union area, including the Integrated Pollution Prevention and Control (IPPC) Directive and the concept of Best Available Techniques (BAT), as well as the role of environmental management systems and other tools in general.
View the detailed Table of Contents
 
Volume 20 Biorefining of Forest Resources
Book editor: Raimo Alén, Dr.Tech., Professor, University of Jyväskylä, Laboratory of Applied Chemistry
Much interest has been directed to the versatile possibilities of using wood and forestry residues as well as other forms of biomass, such as annual crops and agricultural residues, for the production of liquid, gaseous and solid fuels together with various chemicals. The basic intention of this book was to present in a reader-friendly way a comprehensive approach dealing with all the important areas related to modern chemistry and technology of various wood(biomass)-utilizing processes.