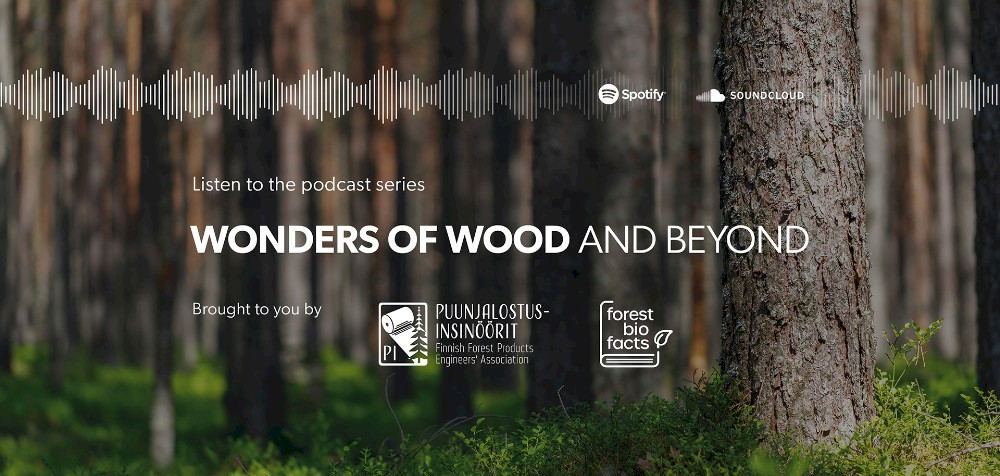 PI's new takeover Wonders of Wood and Beyond podcast consists of 8 episodes, in which the topics of forest bioeconomy are discussed extensively by guests that are experts in the field.
In the 3rd episode Wood & Water – Friends or Enemies we will dive into the depths of interaction between water and wood and explore opportunities and possibilities that has the potential to be groundbreaking from the point of view of material science.

Expert guests will be heard, e.g. Johana Kuncova-Kallio from UPM Biomedicals and Tekla Tammelin from VTT.
Listen to the episode on Spotify, SoundCloud or the ForestBioFacts website.
The new episodes of Wonders of Wood and Beyond will be published every Tuesday.