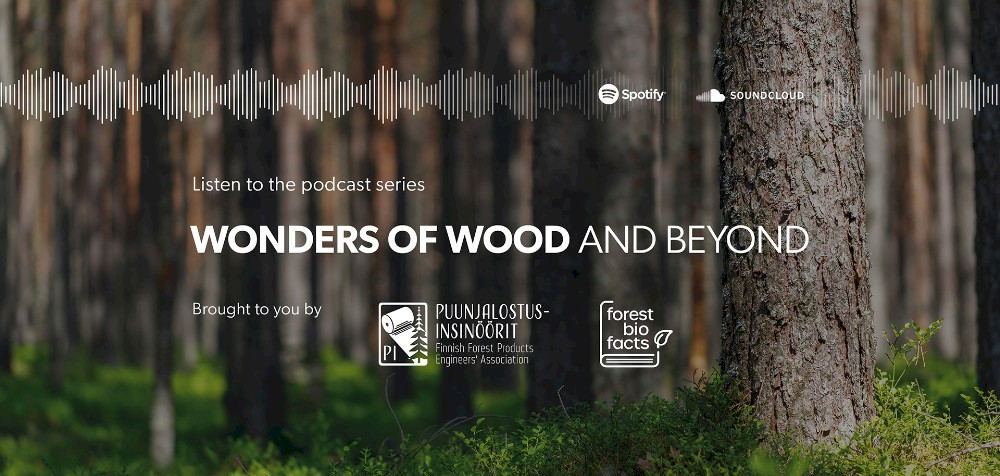 PI's new takeover Wonders of Wood and Beyond podcast consists of 8 episodes, in which the topics of forest bioeconomy are discussed extensively by guests that are experts in the field.
In this week's podcast episode we'll dive into the fascinating universe of wood extractives by exploring the intersection of modern science and wood. Listen to this episode and you will discover what opportunities are being found there.

Expert guests will be heard, e.g. Arno Sipponen from Repolar Pharmaceuticals, Orlando Rojas from The University of British Columbia and Pekka Saranpää from Natural Resources Institute Finland (LUKE)
Listen to the episode on Spotify, SoundCloud or the ForestBioFacts website.
The new episodes of Wonders of Wood and Beyond will be published every Tuesday.