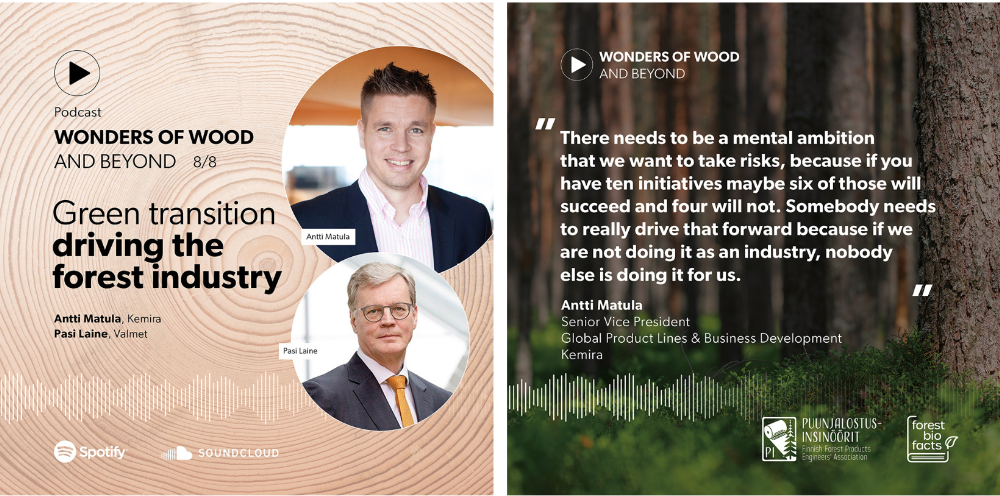 PI's new takeover Wonders of Wood and Beyond podcast consists of 8 episodes, in which the topics of forest bioeconomy are discussed extensively by guests that are experts in the field.
The history of the forest industry is also a success story of its evolution from a polluter to a pioneer in environmental technology. Throughout our podcast series, two things have come out strongly: the green transition is now and the forest industry has a major role and, above all, responsibility in it.
Expert guests will be heard, e.g Antti Matula from Kemira and Pasi Laine from Valmet. 
Listen to the episode on Spotify, SoundCloud or the ForestBioFacts website.