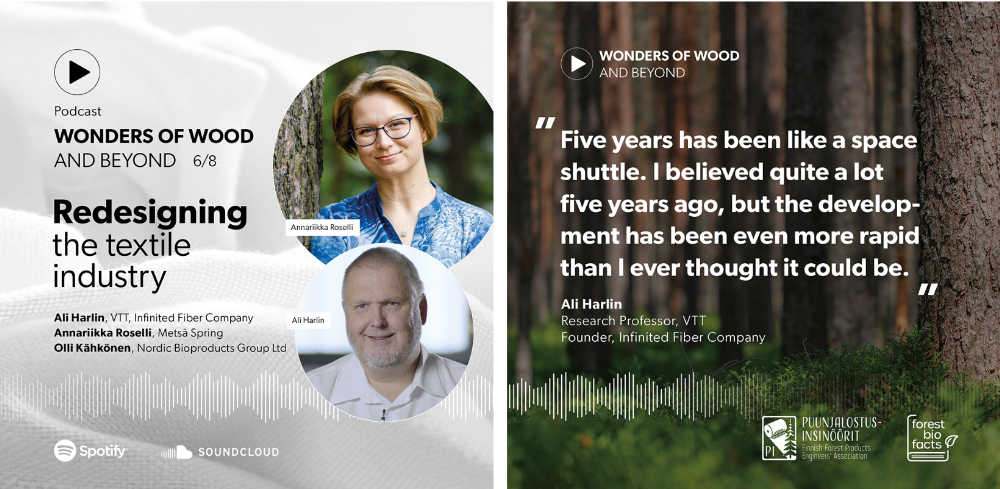 PI's new takeover Wonders of Wood and Beyond podcast consists of 8 episodes, in which the topics of forest bioeconomy are discussed extensively by guests that are experts in the field.
In the 6th podcast episode we bring you a broad overview of the latest Finnish bio-based textile innovations. One of the hottest topics in wood refining today is turning wood into sustainable textile fibres. You'll hear researchers and pioneering developers in the field and learn about new technologies in the production of wood-based fibers and the reuse of textile waste.
Expert guests will be heard, e.g. Ali Harlin from VTT and Infinited Fiber Company, Annariikka Roselli from Metsä Sring and Olli Kähkönen from Nordic Bioproducts Group. 
Listen to the episode on Spotify, SoundCloud or the ForestBioFacts website.
The new episodes of Wonders of Wood and Beyond will be published every Tuesday.