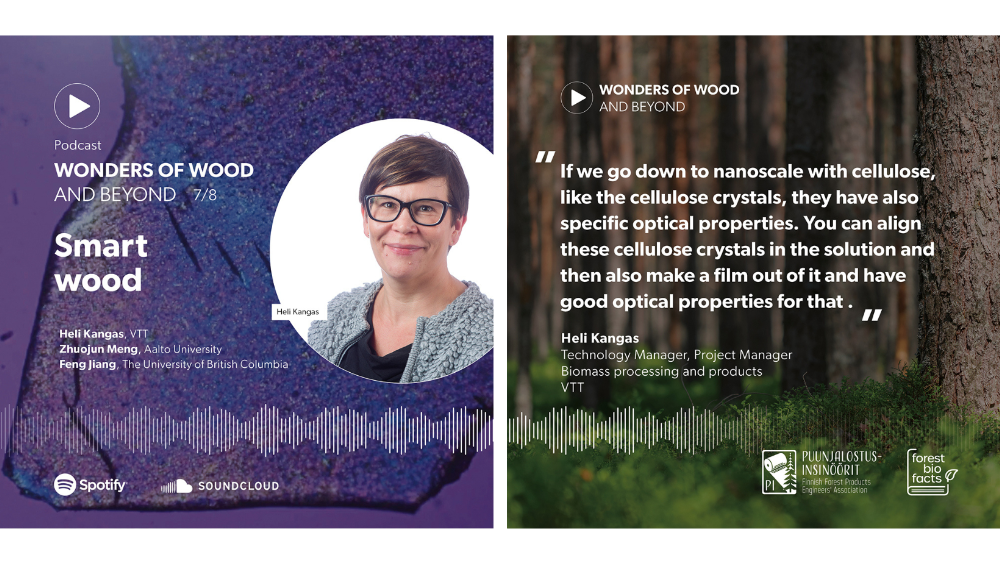 PI's new takeover Wonders of Wood and Beyond podcast consists of 8 episodes, in which the topics of forest bioeconomy are discussed extensively by guests that are experts in the field.
In this episode we'll visit researchers and hear how advanced functional biomaterials can contribute to sustainability. Join us to learn about smart bio-economy applications where science fiction comes a step closer, and your imagination is put to a test.
Listen to the episode on Spotify, SoundCloud or the ForestBioFacts website.
The new episodes of Wonders of Wood and Beyond will be published every Tuesday.