Join us to explore the Finnish excellence in research, development and innovation in bioeconomy!

You are warmly welcome to our virtual after-work event on 13 September, jointly organized by FinnCERES and the Finnish Forest Products Engineers' Association (PI). You will hear how the FinnCERES Flagship has progressed during the first years of operation – What is coming out from the research pipeline? Moreover, you will find out how Aalto Univeristy is promoting sustainability in education. You will also hear about the ExpandFibre ecosystem and how it supports the translation of scientific breakthroughs into sustainable innovations.
Additionally, we will have the pleasure to hear short research pitches from the Finnish candidates attending the Young Researchers' Challenge of the Marcus Wallenberg Prize event later in October 2021.

PRELIMINARY PROGRAM
 
15.20 Streaming opens
15.30 Opening of the event
Welcome speech, Antti Lindqvist, Managing Director, Finnish Forest Products Engineers' Association (PI)
 
15.35 Finnish excellence boosting the sustainable materials bioeconomy
Aalto CHEM boosting the bioeconomy
Kristiina Kruus, Dean, School of Chemical Engineering, Aalto University
  
FinnCERES research highlights
Monika Österberg & Tekla Tammelin, FinnCERES Scientific Principal Investigators
  
ExpandFibre: Accelerating the development of sustainable bioproducts
Katariina Kemppainen, VP, Group R&D at Metsä Spring, ExpandFibre Programme Manager  
 
16.30 Pitches by the Marcus Wallenberg Prize Event Young Researcher Challenge candidates (please see the names below)
Facilitator, Antti Viitanen, Deal Flow Manager, FiBAN
 
17.20 Wrap-up and closing the live event

17.30 Video stories about forest-based bioeconomy applications

17.45 Event and streaming ends

 
The event is free of charge. Register no later than September 12th, 2021 here 



SPEAKERS: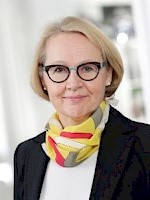 KRISTIINA KRUUS

Kristiina Kruus works as the Dean in the School of Chemical Engineering at Aalto University. She obtained her doctoral degree from Helsinki University of Technology, Department of Chemical Engineering. Most of her scientific work is related to enzymatic modification and degradation of plant biomass. Kruus has published more than 100 peer-reviewed scientific papers and book chapters. During 1997-2018, she worked at VTT Technical Research Centre of Finland in different positions, the last eight years as Research Professor in the area of applied enzymology of renewable biomasses.  She is a member of the Academy of Finland Research Council of Biosciences Health and the Environment (2016-) and a docent at the University of Helsinki, Faculty of Forestry and Agriculture.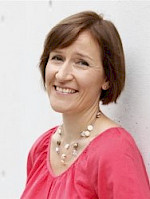 MONIKA ÖSTERBERG
Prof. Österberg is a leading scientist in the colloidal lignin particle field. She has a polymer and surface chemistry education and over 15 years of experience in lignocellulosic nanoparticle research. Prof. Österberg is Head of the Department of Bioproducts and Biosystems at Aalto University. She leads the Bioproducts Chemistry research group advancing lignin valorization with a focus on lignin nanoparticles, lignocellulosic nanomaterials, and surface functionalization and understanding surface interactions. In addition, Prof. Österberg is Scientific co-Principal Investigator of the FinnCERES Flagship. Her research aims to enhance the sustainable use of natural resources, with research interests in fundamental interfacial phenomena of forest biomaterials like lignin, cellulose and hemicelluloses, and the development of new materials from these polymers.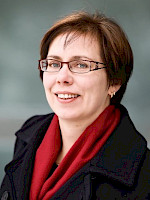 TEKLA TAMMELIN
Tekla Tammelin works as a Research Professor in Biomaterials Engineering at VTT and as a Scientific Principal Investigator the FinnCERES Flagship. Her research strategy exploits the inherent features of cell-wall systems and its components, drawing inspiration from plant-based material assemblies and functions for material concepts. In particular, she is interested in immobilisation templates for energy/chemicals producing living cells, responsive nanoenhanced membrane materials, gas/vapour barrier and gas capturing materials, as well as printed electronics and nanopatterned optical structures.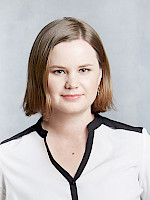 KATARIINA KEMPPAINEN
Katariina Kemppainen was recently appointed as the Vice President of the Group R&D function in Metsä Group. In addition, she is Metsä Group's Programme Manager in the 50 M€ R&D programme and ecosystem called ExpandFibre led together by Metsä Group and Fortum. ExpandFibre aims to develop ground-breaking technologies and smart business concepts to facilitate the future commercialization of new bioproducts.
Marcus Wallenberg Prize (MWP) Event Young Researcher Challenge candidates
Bioactive Surfaces with Cellulose II Nanospheres for Highly Sensitive Immunosensors, Katariina Solin, VTT
Interaction between Cells and Bio-based Materials: from Quantitative Analysis to 3D-printed Scaffolds for Medical Application, Xue Zhang, Aalto University
Advance imaging of lignocellulose materials: beyond what meets the eye, Mostafa Ismail, University of Oulu
The application of enzyme-polymerized lignin in fiber product and silver hybrid nanoparticles, Luyao Wang, Åbo Akademi University
Novel production process for softwood-based phytosterols, Paula Rantamäki, Aalto University
Cellulose materials for value-added applications in photonic and electronic devices, Aayush Jaiswal, VTT
Capturing nano- and microplastics with nanocellulose networks, Ilona Leppänen, VTT
Tapahtuma on jo alkanut ja ilmoittautuminen tapahtumaan on päättynyt.