This breakfast seminar will be held in English. Warmly welcome!
There are limited seats available. Registration is only for PI members and invited guests before August 27th via this link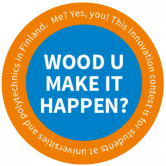 More information about competition www.forestindustries.fi/contest

Innovation Breakfast program
7.45–8.30 Breakfast buffet
8.30 Welcome!
        Maarit Lindström, Director, Finnish Forest Industries Federation
        Antti Lindqvist, CEO, Forest Products Engineers
        Greetings from the Contest Jury
        Maija Itkonen, Founder, Gold&Green Foods
        Wood U Make It Happen? - Innovation Contest's finalists' presentations:
        Kaarni – Biodegradable plate made from willow bark fibres.
        Team: Eveliina Juuri, Aalto University school of Arts, Design and Architecture,
        Jinze Dou and Sanna-Liisa Järvelä, Aalto University School of Chemical Engineering
        Relaps – Short circuiting the nutrient cycle by utilizing pulp mill residual streams
        in food production.
        Team: Milla-Mari Vastavuo and Mikko Niemeläinen, Aalto University School of
        Chemical Engineering
        Wooden Floor Element – Enables housing adaptability in the changing world.
        Team: Samuli Rinne, Aalto University School of Engineering
        Questions and discussion 
10.00 Breakfast Seminar ends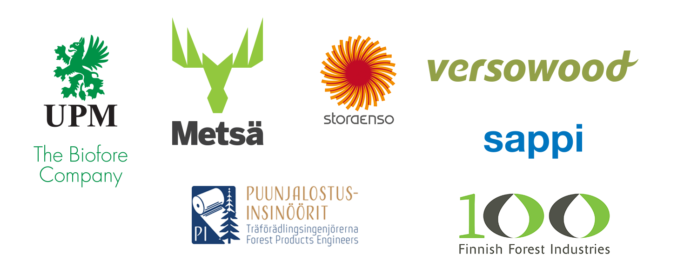 Tapahtuma on jo alkanut ja ilmoittautuminen tapahtumaan on päättynyt.