Tervetuloa 10.6. PI:n järjestämään webinaariin, jossa arvioidaan metsäteollisuuden ja sen tuotteiden tilannetta tänään ja koronapandemian jälkeen.
Maailmantalous on lähdössä kasvuun, mutta millaiset näkymät metsäteollisuuden yrityksillä ja niiden eri liiketoiminta-alueilla on päästä mukaan tähän nousuun? Ekonomistin asiantuntija-arvion metsäteollisuuden tulevaisuuden näkymiin antaa Metsäteollisuus ry:n johtaja ja pääekonomisti Maarit Lindström.
Toisena esityksenä kuulemme hienon esimerkin puupohjaisesta innovaatiosta, joka palkittiin myös huhtikuun lopulla puupohjaisen biotalouden tuotteille ja ratkaisuille suunnatun Uusi puu -kilpailun voitolla. Nanosellupohjaisen FibDex- haavasidoksen kehitystarinasta esityksen pitää Kari Luukko, Director, Quality Assurance UPM Biomedicalsista.

ALUSTAVA OHJELMA
15.50            Verkkoyhteys avautuu
16.00            Tervetuloa ja johdantosanat
                      Antti Lindqvist, toimitusjohtaja, Puunjalostusinsinöörit ry
16.05            Metsäteollisuuden tuotteiden näkymät: bulkkia vai korkeata arvonlisää?
                     Maarit Lindström, Johtaja, pääekonomisti, Metsäteollisuus ry
16.30            FibDex® - Nanosellupohjaisen haavasidoksen kehityspolku
                     Kari Luukko, Director, Quality Assurance, UPM Biomedicals
16.55            Loppusanat
17.00            Webinaari päättyy
 
Tilaisuus on kaikille avoin ja maksuton. Tilaisuuden esitykset pidetään suomeksi.
 
Ilmoittaudu mukaan viimeistään 9.6.2021 klo 14 tästä.

Lähetämme kaikille ilmoittautuneille linkin ja tarkemmat ohjeet webinaariin osallistumiseksi lähempänä tilaisuutta. Jos et ole saanut sähköpostia, niin tarkistathan myös roskaposti-kansiosi. 
Lisätietoja Natalia Musinalta, natalia.musina(a)puunjalostusinsinoorit.fi, puh. 040 5587905.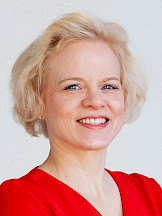 Maarit Lindström
Maarit Lindström on metsäteollisuuden pääekonomisti ja kilpailukyvyn puolestapuhuja.
Maarit pohtii työssään talouden, kansainvälisen kaupan ja innovaatioiden uusia tuulia markkinoiden ja poliittisen päätöksenteon ristiaallokossa.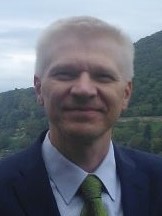 Kari Luukko
Kari Luukko is a Director, Quality Assurance within UPM Biomedicals, where he is responsible for quality management and regulatory compliance. Dr. Luukko has over 25 years of experience in different positions in the forest industry sector from which over 15 years in developing new wood fibre based products at UPM. He has been initializing and pushing forward many new technology and business developments such as biochemicals, biocomposites and nanocellulose based products. He has played a key role in the development of UPM nanocellulose technologies and business being e.g. responsible for the development of the nanocellulose wound care product and its regulatory compliance processes. Dr. Luukko holds a D. Sc. in Papermaking Technology at Helsinki University of Technology (Aalto University).
Tapahtuma on jo alkanut ja ilmoittautuminen tapahtumaan on päättynyt.