Tervetuloa Vision Huntersin, SciTechin ja Puunjalostusinsinöörit ry:n yhteistyössä järjestämään suomenkieliseen webinaariin 8.2. klo 8.30 !
ESG ja kiertotalous ajavat muutosta kohti biopohjaista taloutta. Muutoksen keskiössä ovat kestävät investoinnit, yritysten strategiat sekä regulaatiot ja ilmastotavoitteet.

Biomassaan perustuvat innovaatiot avaavat mahdollisuuksia uusille tuotteille, kasvuekosysteemeille ja liiketoimintamalleille siirtymässä kohti kestävää biotaloutta. Miten yritykset voivat tunnistaa ja hyödyntää kasvun mahdollisuudet jatkuvassa muutoksessa?

Tilaisuuden "The bio-based transformation – kohti kestävää biotaloutta" alustaa metsäteollisuuden raskaan sarjan huippukonsultti, Rainer Häggblom, Vision Huntersilta.

 
ALUSTAVA OHJELMA

8.20 Verkkoyhteys avautuu

8.30 Tilaisuuden avaus
Rainer Häggblom, Partner, Vision Hunters
Antti Lindqvist, toimitusjohtaja, Puunjalostusinsinöörit
Innovation & value creation in industrial transformation
Teija Konttori, toimitusjohtaja, Vision Hunters  
 
Concept development and technology selection in industrial transformation
Eric Enqvist, toimitusjohtaja, SciTech Services
 
Material transition, towards renewable materials
Iris Ollila, projektipäällikkö, Vision Hunters
9.45 Tilaisuus päättyy
 
 
Ilmoittaudu mukaan 7.2.2022 mennessä tämän linkin kautta.
Tilaisuus on maksuton ja se toteutetaan suomen kielellä. (The presentations are held in Finnish.)
PUHUJAT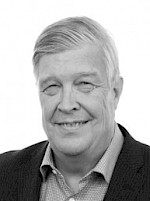 RAINER HÄGGBLOM, Partner & Chairman, Vision Hunters
Rainer (M.Sc. Econ., M. Sc. Forestry) has supervised numerous major M&A, post-merger integration and organizational and strategic development assignments in the forest products and energy industries globally.  In the forest industry sector, he has conducted strategy, investment planning and M&A assignments in more than 50 countries worldwide.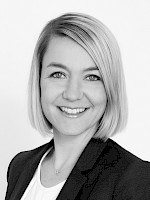 TEIJA KONTTORI, Managing Director, Vision Hunters
Teija (M.Sc. Paper Technology and International Business) has been working in the management consulting business for close to 20 years.  Her key role has been to act as a strategic advisor for pulp, paper, and board industry clients and stakeholders on a global scale. She is also a seasoned speaker at industry conferences in Europe, Latin America, and China.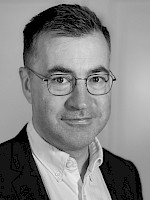 ERIC ENQVIST, Managing Partner, SciTech-Service
Eric (D.Sc. Pulping Technology and International Business) has been developing new technologies for biomass-based industries for 20 years. He has enabled the development over several technologies from basic idea, through laboratory trials and concept development to readiness for detailed engineering. Clients span the global pulping industry, machinery manufacturers as well as energy and chemicals companies.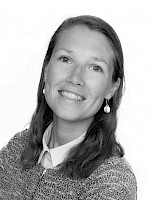 IRIS OLLILA, Project Manager, Vision Hunters
Iris (M.Sc. Econ.) has over 7 years of experience from management consulting, project coordination and execution. She has comprehensive experience in market, portfolio, and strategic analyses within the forest industry value chain. Iris has strong international experience and global acumen.

Vision Hunters:
Vision Hunters Ltd. Oy is an international strategic management consulting company specialised in the forest and bio-based industry sectors. We operate through a professional team of consultants and a global network of senior experts with a strong business background.  Vision Hunters offers tailored strategic analyses, M&A services, new business opportunity analyses and operations improvement assessments.
SciTech-Service:
SciTech-Service Oy is a provider of outsourced research and technology development services for the biomass-based industries. We provide world leading expert services paired with the capacity to plan, execute and report laboratory tests in our specialized laboratory (100% own subsidiary Experimentis Oy). This combination gives SciTech a unique capability to understand the science that underpins the technology of a sustainable biobased future.
 
Tapahtuma on jo alkanut ja ilmoittautuminen tapahtumaan on päättynyt.