Welcome to the PI's and Fisher International's joint webinar on February 9th!
Welcome to the PI's and Fisher International's joint webinar on February 9th, 2021 at 8.30-10.00 am! 
This webinar program will be held in Finnish.
Speakers:
Pirita Huotari, Senior Consultant, Fisher International
Peter Lund, Professor, Aalto University and Vice Chairman, The Finnish Climate Change
Osmo Salonen, Senior Consultant, Partner and Co-Founder, STE Analytics

Register to the webinar by February 7th here.  
Detailed instructions will be sent by email to participants. 
More information: Natalia Musina, natalia.musina(a)puunjalostusinsinoorit.fi, tel. 040 5587905
SPEAKERS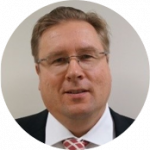 Marko Summanen - Vice President EMEA
Marko Summanen has 30 years of experience in pulp paper industry on a worldwide scope that includes work in China, Southeast Asia, the US, Canada, and many European countries. Prior to joining Fisher he was working at Valmet, as a young man running projects that included starting up 10 new paper machines. He has held various sales and management positions like head of technology unit of Jyväskylä for mill improvements, delivering rebuild solutions and expert services for paper mills across the globe. As Director of Service, he was responsible for agreements business and business model development. Mr. Summanen earned his Bachelor of Science degree in Automation Engineering from the Technical Institute of Jyväskylä in Finland.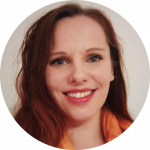 Pirita Huotari - Senior Consultant, Strategy
Pirita Huotari has 10 years of paper industry experience in global business environment across development, sales support, project management and consulting. Prior to joining Fisher, she held various positions at a major paper industry supplier including project management, business development and systems development. At Fisher, she has been supporting users of FisherSolve platform with strategic use of market data and creating insightful analysis for Fisher's strategic consulting team for 5 years. Ms. Huotari holds a Bachelor and Master of Science (Eng.) degree in Process Engineering (Major Pulp&Paper Engineering) from the University of Oulu.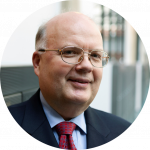 Peter Lund - Professor, Vice Chairman
Peter Lund is a professor in advanced energy systems and engineering physics at Aalto University. Peter Lund is active in senior roles on energy internationally. He has chaired the Advisory Group of Energy of the European Commission and the energy panel of the European Science Academies, among others. He is vice-chair of the Finnish Climate Panel. He has visiting positions in China and Germany. He is Honorary Professor in Nanjing. He is member of the Finnish Academy of Science and the Swedish Engineering Academy in Finland.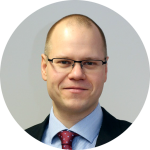 Osmo Salonen - Senior Consultant, Partner and Co-Founder
Osmo Salonen is a Senior Consultant responsible for STE Analytics' B2C clients. Osmo's work includes supporting clients in several industries such as forest industry, industrial chemicals, transportation, construction, telecommunications, electricity, postal services, exhibitions and public sector. His knowledge covers simulation based risk management solutions and optimal resource allocation cases. Osmo's works mainly with European and Finnish clients. Osmo holds a M.Sc. in Industrial Automation and Systems Engineering with a minor in Computer Sciences from Aalto University.
Tapahtuma on jo alkanut ja ilmoittautuminen tapahtumaan on päättynyt.