TAPPI and PI (Forest Products Engineers Association) proudly present a joint-webinar addressing the great innovation potential of wood-based renewable materials.
There has been great progress in developing new renewable and sustainable solutions to solve the global challenges in recent years, and both the US and European companies have taken significant steps in their research and investment activities, which deserve to be acknowledged.
In this first jointly organized webinar provided by TAPPI and PI, CTO Kim Nelson from GranBio USA and SVP, Head of Innovation Lauri Lehtonen from Stora Enso Biomaterials review interesting new application areas related to e.g. nanocellulose, cellulose and lignin.
The webinar is free of charge and provided by Zoom to all TAPPI and PI members. Webinar is scheduled for Monday, March 22nd from 16.00 - 17.00 EET (East European Time).
Please register for the webinar here  and see instructions below.

NB! Create account at TAPPI's website and sign in (required for registration). PI's username and password cannot be used.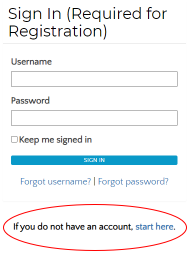 Meet the Presenters: ​

Kim Nelson, PhD.
CTO Nanocellulose, GranBio USA
Prior to her current role at GranBio USA, Dr. Kim Nelson was the lead inventor of API's nanocellulose production process and was responsible for nanocellulose technology development, R&D, and partnerships. She was also formerly a pulp mill process engineer with MeadWestvaco. Dr. Nelson obtained a PhD in Chemical Engineering at Georgia Tech, a Master of Science from the Institute of Paper Science and Technology at Georgia Tech, and a double Bachelor's degree in math and chemistry from Agnes Scott College.
 
La

uri Lehtonen
Head of Innovation, Stora Enso Biomaterials
The world needs a new approach to materials; this is why Lauri Lehtonen joined Stora Enso in 2019, where he leads a talented, cross-capable, breakthrough innovation focused organization. His aspiration is to create a better future for the generations to come, by developing new opportunities to replace fossil-based materials. Prior to Stora Enso, Lauri had developed and launched new products and technologies within several different industries, spanning pharma (Merck), consumer products (Kimberly-Clark), manufacturing (International Paper) and software (GloCell). Since leaving his home country of Finland 20 years ago to study for his Doctorate in Atlanta, and circling the globe for 16 years, he is now back closer to home. Lauri currently enjoys living with his wife and 6-year-old son in Stockholm, Sweden.
Tapahtuma on jo alkanut ja ilmoittautuminen tapahtumaan on päättynyt.