Welcome to After work -event on September 12, 2019!
In the After work -event, organized jointly by VTT and PI, you will learn more about VTT's research in the field of bioeconomy as well as about FinnCeres, the joint flagship program of VTT and Aalto, funded by Academy of Finland. In addition, you will hear case examples on how co-operation with VTT can help you in commercialization of your research results. You will also see pitches by young researchers' as they prepare for the Marcus Wallenberg Prize Young Researchers' Challenge, which will be held in Stockholm in October. Tour of Bioruukki and biomaterial exhibition are included in the program as well as snack and refreshments with networking.
VTT Bioruukki Pilot Centre is an open access innovation hub that offers a unique test bed and piloting environment to develop commercially viable but also visionary technological solutions that respond to the biggest challenges of bio- and circular economy. Bioruukki is one of VTT´s most significant investments this decade and it is being developed a new kind of an ecosystem, welcoming companies and research organisations to develop their ideas towards industrial-scale production. At the moment, Bioruukki functions in strategic areas of Bioenergy (Gasification & pyrolysis), Biomass fractionation and Manufacturing of textile fibres. In addition, the Green Chemistry Centre will start its operation next year in Bioruukki.
Bus transportation will be organized for the event.
The bus to Bioruukki leaves from Helsinki City Centre (in front of Kiasma at 13.30), stops in Tapiola (Tapiontori, departs at 14.00) and arrives in Bioruukki, Kivenlahti at appr. 14.25. Bus transportation from Bioruukki will follow the same route (Bioruukki - Tapiola - Helsinki City Centre) and will depart from Bioruukki at 18.45. It is possible to arrive by your own car but parking space is limited. Visitors need a parking permit which they can acquire from VTT info.
NOTE that a copy of passport is required from the non-Finnish visitors (copying can be made on-site).
More information: Natalia Musina, natalia.musina(a)puunjalostusinsinoorit.fi, tel. 040 1326688 and Heli Kangas, heli.kangas(a)vtt.fi, tel. 040 0357233.
This event will be held mainly in English. There are limited seats available so confirm your participation soon, latest by Thursday September 5th, 2019.
The registration form is at the bottom of the page.

PROGRAM
14.30  Registration and coffee
15.00  Opening the event
            Jussi Manninen, Executive Vice President, VTT
           Antti Lindqvist, Managing Director, PI
            VTT's role in Bioeconomy research of Finland
            Jussi Manninen, Executive Vice President, VTT
            FinnCeres - Future perspectives on biobased materials
           Tekla Tammelin, Research Professor, Principal Investigator, VTT
           Paptic, Woodly, Spinnova, Lumir…Examples of commercialized wood-based future
            technologies
            Pia Qvintus, Technology Manager, VTT
16.00  Pitch presentations by young scientists – (topics and presenters)
           facilitated by Amel Gaily, Managing Director, FiBAN
17.00  Demo tours at Bioruukki and biomaterial exhibition, snack and networking
18.30  Closing the event
 
Speakers: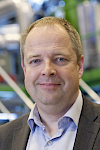 Jussi Manninen is Executive Vice President at VTT responsible for the business area of Solutions for Natural Resources and Environment.  The business area consists of 450 research professionals working in three research areas: Industrial Biotechnology and food solutions, Biomass processing and products, and Sustainable energy and chemical technologies. Jussi moved to VTT from the Ministry of Employment and the Economy of Finland, where he was responsible for the implementation of the Finnish Government's key projects on the Bioeconomy and Cleantech and the Finnish bioeconomy strategy.
Jussi holds a PhD in Process Integration from University of Manchester Institute of Science and Technology (UMIST). Previously Jussi worked at VTT for 15 years in research, development and innovation management in the fields of energy, the forest sector and the bioeconomy.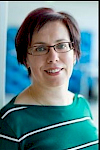 Tekla Tammelin is a research professor in biomaterials engineering and design at VTT, a FinnCERES PI and a docent in bioproduct technology at Aalto University. Her research promotes innovative biomaterial concepts, aiming at future breakthroughs, including bio-based structures as selective membranes and filters, smart textiles, intelligent packaging, (bio)sensors and energy materials. Her expertise encompasses the development of bio-based materials, especially nanocellulosic materials and hemicelluloses, the formation of films, foams and webs, and applications of these materials via an understanding of their structure-function relationships and the decisive role of interfaces.

Pia Qvintus is working as technology manager at VTT for commercialization of biobased materials and technologies. She has been heading research organisations dealing with development of new biobased applications of forest biomass since 1994 at VTT; big research topics being nanocellulose development and design driven applications of cellulose based materials. Since 2016 she has been working first for Finpro and then with Business Finland for  Bio and Circular Economy programs supporting international growth of Finnish startups and SMEs  in the field of bioeconomy.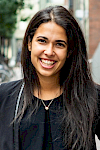 Amel Gaily is the Managing Director of FIBAN, The Finnish Business Angels Network. FiBAN is one of the largest and most active business angel networks in the world.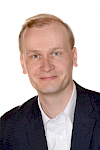 Antti Lindqvist, PhD, Managing Director, Puunjalostusinsinöörit ry
Ilmoittautuminen tapahtumaan on päättynyt.