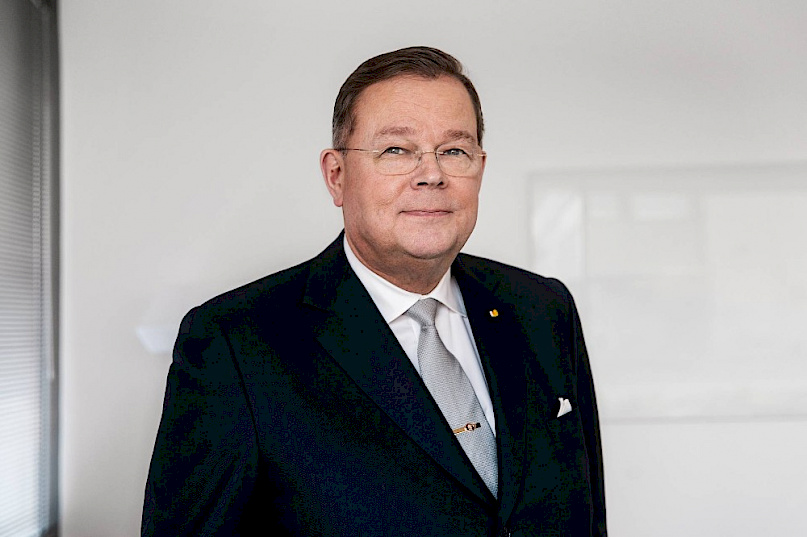 Kari Jordan, former President and CEO of Metsä Group, has been elected to the Paper Industry International Hall of Fame (PIIHF).
Mr Jordan's pre-eminent contribution to the paper industry has been remarkable. He successfully led the renewal of Metsä Group from 2004 to the beginning of 2018 using his international and long-lasting leadership experience in various industries, knowledge and relationships for the extraordinary turnaround of the company.
Mr Jordan's leadership brought to forest industry was faith and believe for the future. It took almost 10 years to regain trust to the future of forest industry and it was possible only when the leaders of those difficult times, like Mr Jordan, showed the attitude of "Keep Calm & Carry on" persistently.
In addition to the turnaround of Metsä Group under Mr Jordan's leadership European paper business became healthier, overcapacity in paper industry was reduced significantly in rapidly declining market and consolidation was fiercely advanced through restructuring of the Metsä Group and in particularly of Metsä Board.
During his career in the Metsä Group, Mr Jordan also acted as Chairman, Vice Chairman  and Member of Board in Finnish Forest Industries Federation in 2005-2017 and held several other position of trust (CEPI, Confederation of Finnish Industries, etc.) in order to safeguard that the interest of the industry was never compromised.
Due to the on-going COVID-19 pandemic, the traditional celebratory induction and gala evening in Appleton, Wisconsin has been postponed to be held later in 2021.
Founded in 1992, the Paper Industry International Hall of Fame (PIIHF) has honored and recognized more than 140 giants in the paper industry from around the world, whose accomplishments have truly revolutionized civilization. Today, the PIIHF Inc, non-profit organization, fosters a greater understanding of the paper industry - its values, heritage and its influence on our quality of life. More information: www.paperdiscoverycenter.org/hof